History

Discs

Repair Contacts

Photos

Manufacturer Owners

(we are NOT part of

Reuge or Thorens)
Thorens Music Boxes
Music On/Off
The 4.5" disc box from before the 1930's will look like the following image. The original comb was on a brass coated base but you can see I replaced this comb with a new one because it had broken teeth. I did however save the old comb.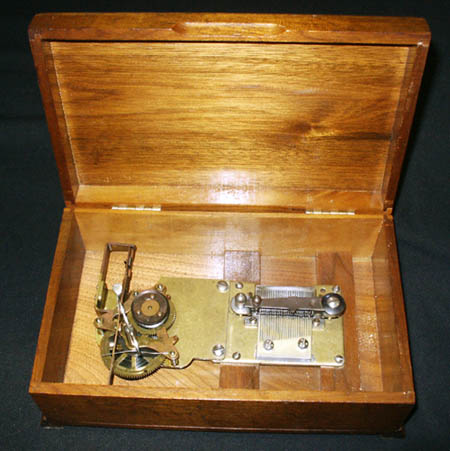 The next two images show you the movements of the music box which is distinctive of the pre 1930's
AD30D From around the 1950's
AD30 I was told is the Thorens Style #756 from the Mid 1960's to 1970's. This one is to be given to my wife for our 10th Wedding Anniversary March 3, 2006. In doing a bit of research I found a catalog from April of 1953 that shows this exact music box as a model 268 N.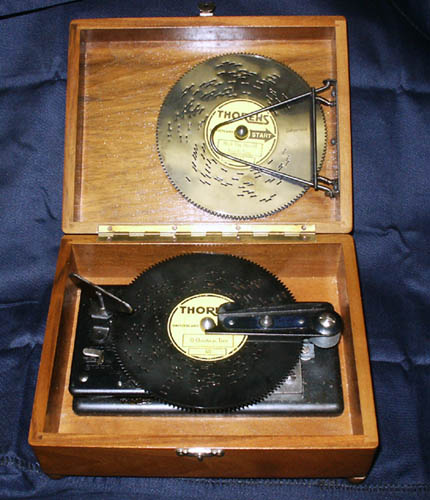 The following photograph is of a Thorens Gramophone Music Box. In looking for information on the Thorens AD30's a while back we had seen some of these. When I found one in great shape with a movement missing I purchased it and installed a rebuilt movement we had from a second box like the one above. The box was not in great shape so it was a good way to keep the movement in a unit worthy of it.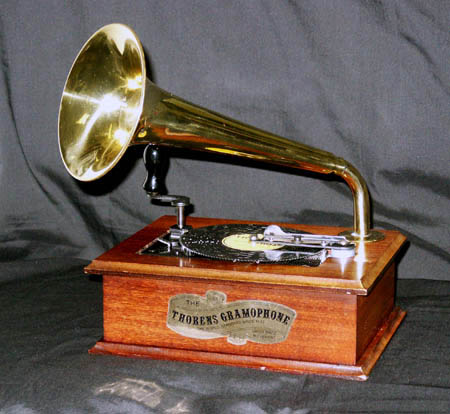 A few images we were just sent by Reg Smith to show some of the even earlier square end combs are as follows: